DQ Grill & Chill Restaurant
776 Yonge Street
Food and Treat
776 Yonge Street
Midland, ON L4R 2E6
TODAY'S HOURS
Store: 11:00 AM-9:00 PM
TODAY'S STORE SPECIAL
50% off Milk Shakes
Delivery Providers Available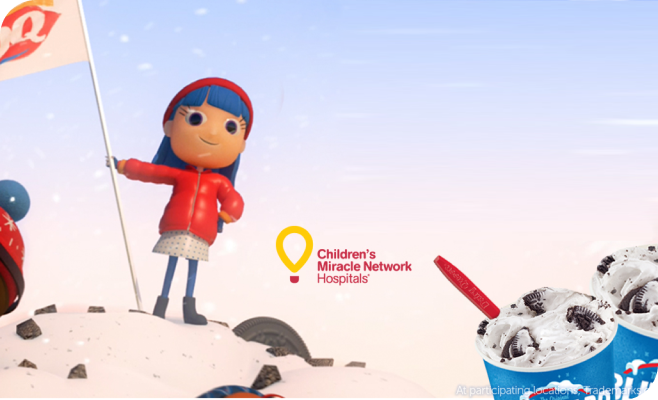 Give hope and healing to local children
DQ® has been a proud national sponsor of Children's Miracle Network® for 30 years raising more than $100 million for Children's Miracle Network®. When a donation is given, it stays in the community, ensuring that every dollar is helping local children.
STORE DETAILS
AMENITIES
Highchairs Available

Outdoor Seating

Restrooms

Children's Miracle Network Star Supporter

Gift Cards

Booster Seats Available

Delivery

Mobile App Ordering

Cakes
STORE SPECIALS
Thursday50% off Milk Shakes
Monday$3.99 Peanut Buster Parfait
TuesdaySmall Sundaes for $1.99
Wednesday$3.99 Banana Splits All Day!