DQ Grill & Chill Restaurant
6 Westwood Blvd
Food and Treat
We are closed for the season. We look forward to seeing you when we open again this spring!
6 Westwood Blvd
Upper Tantallon, NS B3Z 1H3
TODAY'S HOURS
Store: Closed
Drive-Thru: Closed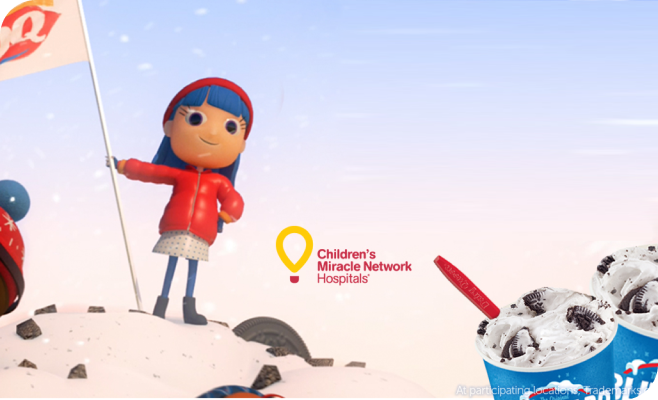 Give hope and healing to local children
DQ® has been a proud national sponsor of Children's Miracle Network® for 30 years raising more than $100 million for Children's Miracle Network®. When a donation is given, it stays in the community, ensuring that every dollar is helping local children.