Dairy Queen® Canada: Burgers, Cakes & More. Happy Tastes Good®
Flavours made for the burger lover!
SIGNATURE STACKBURGERS™
Meat the DQ® Signature Stackburgers™
order one now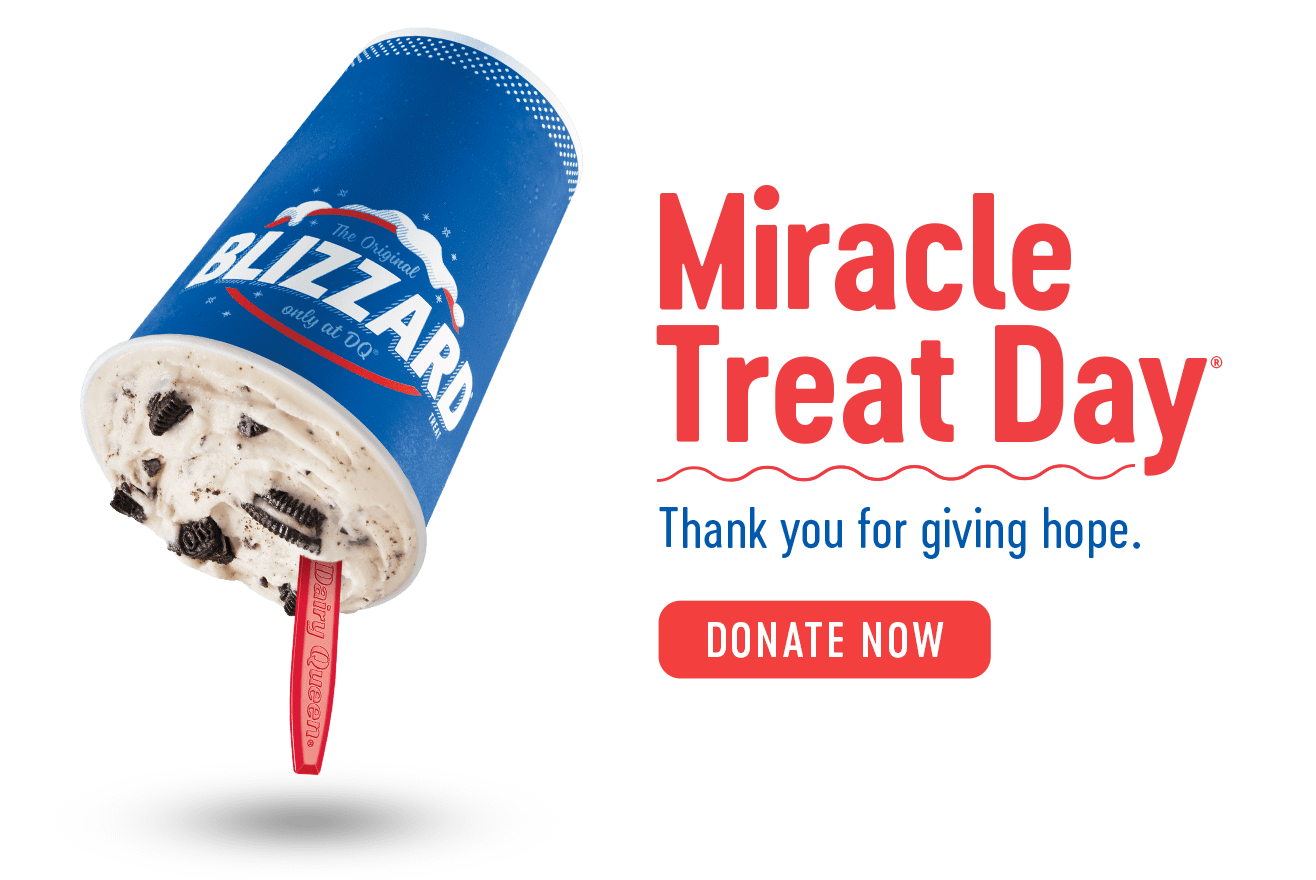 Thanks for your support!
Thank you for supporting your local children's hospital foundation. Check back here for details on next year's Miracle Treat Day!