DQ All Star Summer
DQ® All Star Summer
Try the Official Treat and Burger of MLB®. Only at DQ®!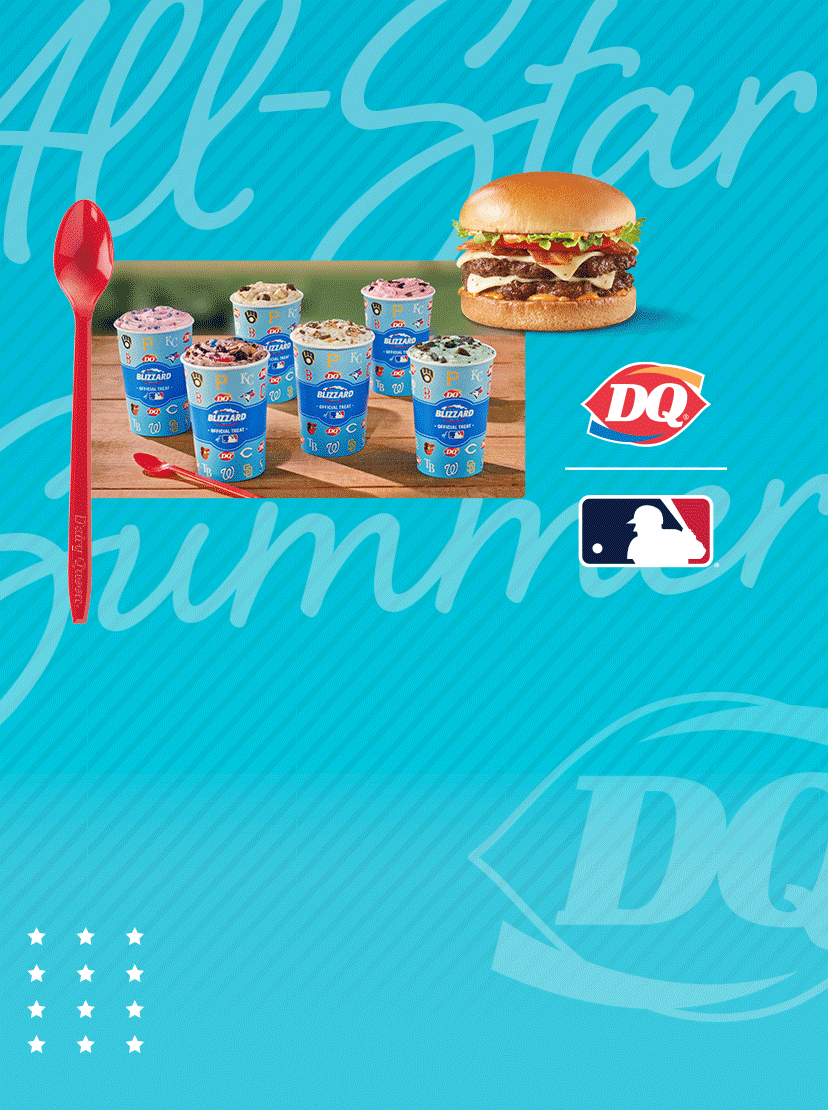 It's a Signature Stackburger™  Meal Matchup
You Pick the Official Meal of MLB®
Team Bryce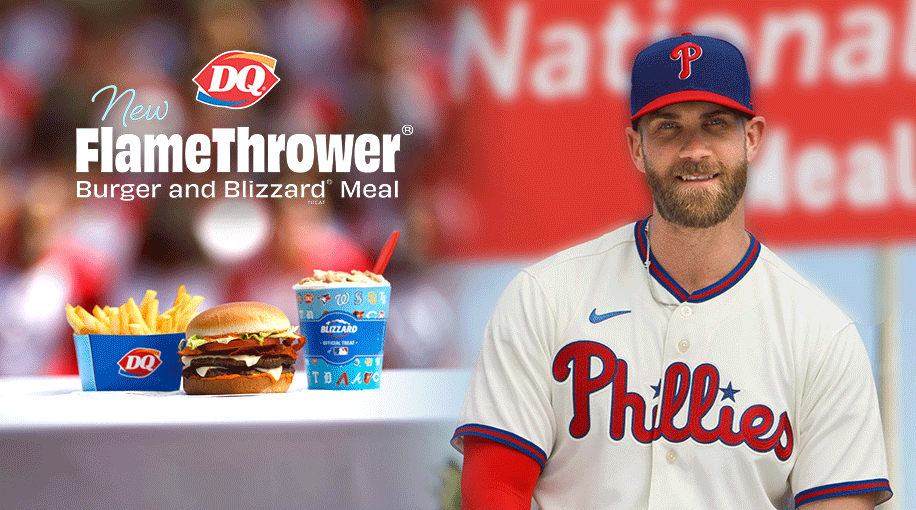 Flamethrower® Signature Stackburger™, Cookie Dough Blizzard® Treat, and Fries
Team Tim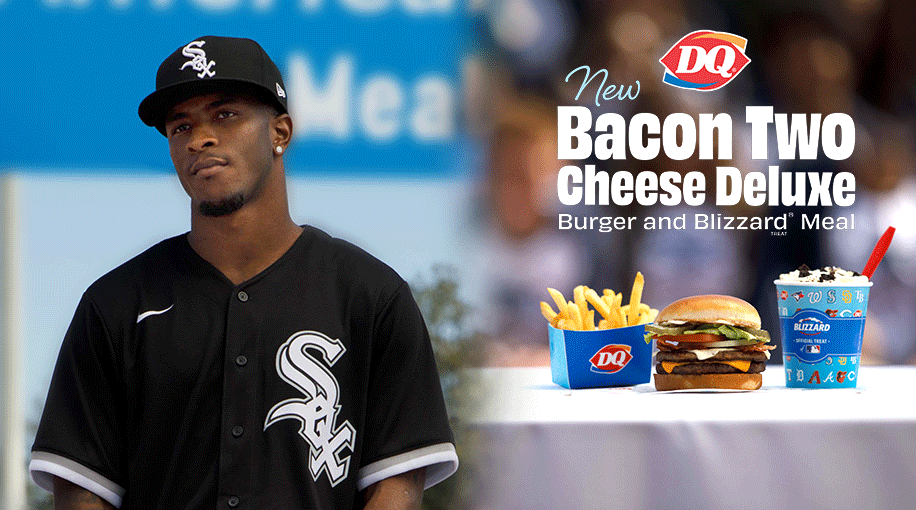 Bacon Two Cheese Deluxe Signature Stackburger™, Oreo Blizzard® Treat, and Fries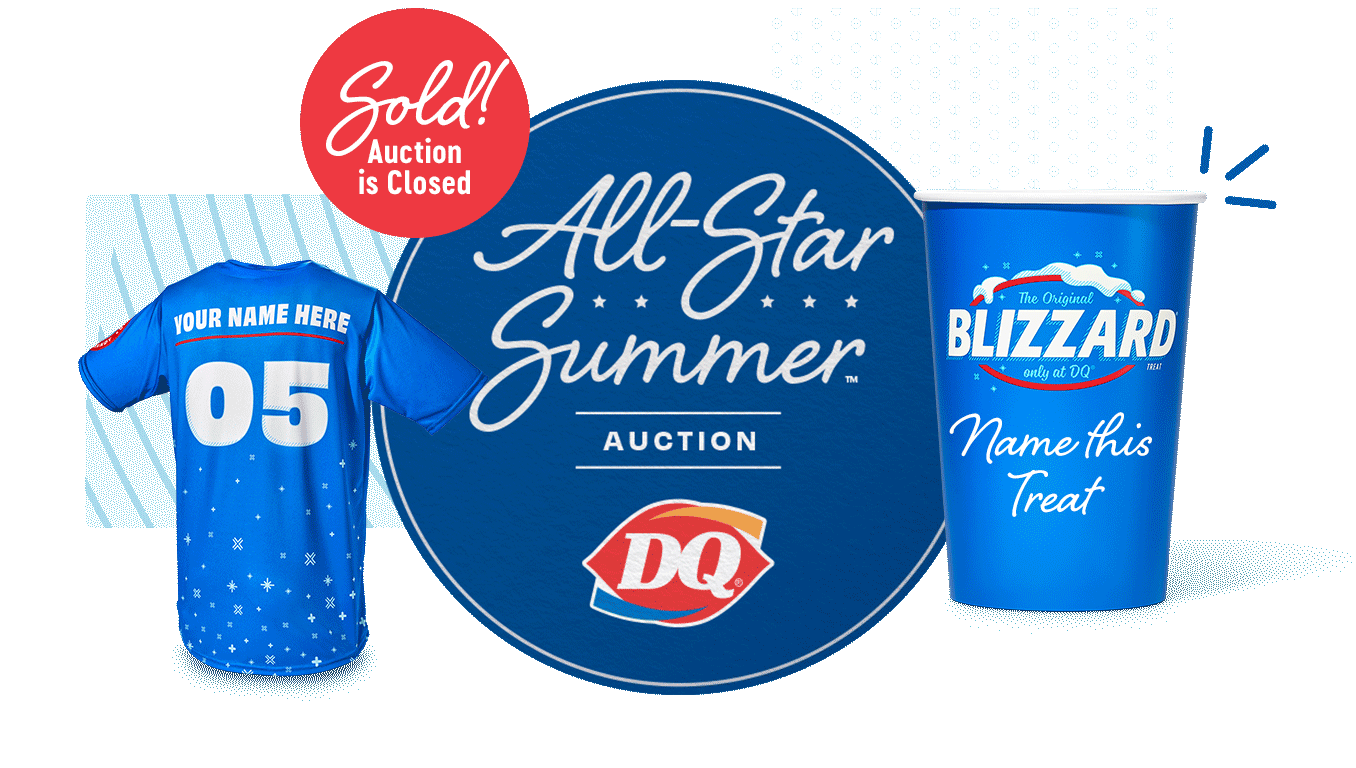 Sold! To the Ultimate Summer All-Stars
The DQ® All-Star Summer Auction is closed! Thank you, summer all-stars! Together we helped support Children's Miracle Network Hospitals®.
We're stepping up to the plate
DQ® is teaming up with MLB® to bring you an All-Star summer, and all your favorites are on the roster – Blizzard® Treats, DQ® Signature StackburgersTM, Baseball, big smiles, and more.
So much more! Check back in so you don't lose out on any of the summer fun.