Custom Cakes from Dairy Queen® - Build One Now!
The Triple Truffle Blizzard Cake
Start your Valentine's Celebration with a DQ® Cake
ORDER NOW
Available at participating the DQ® restaurants.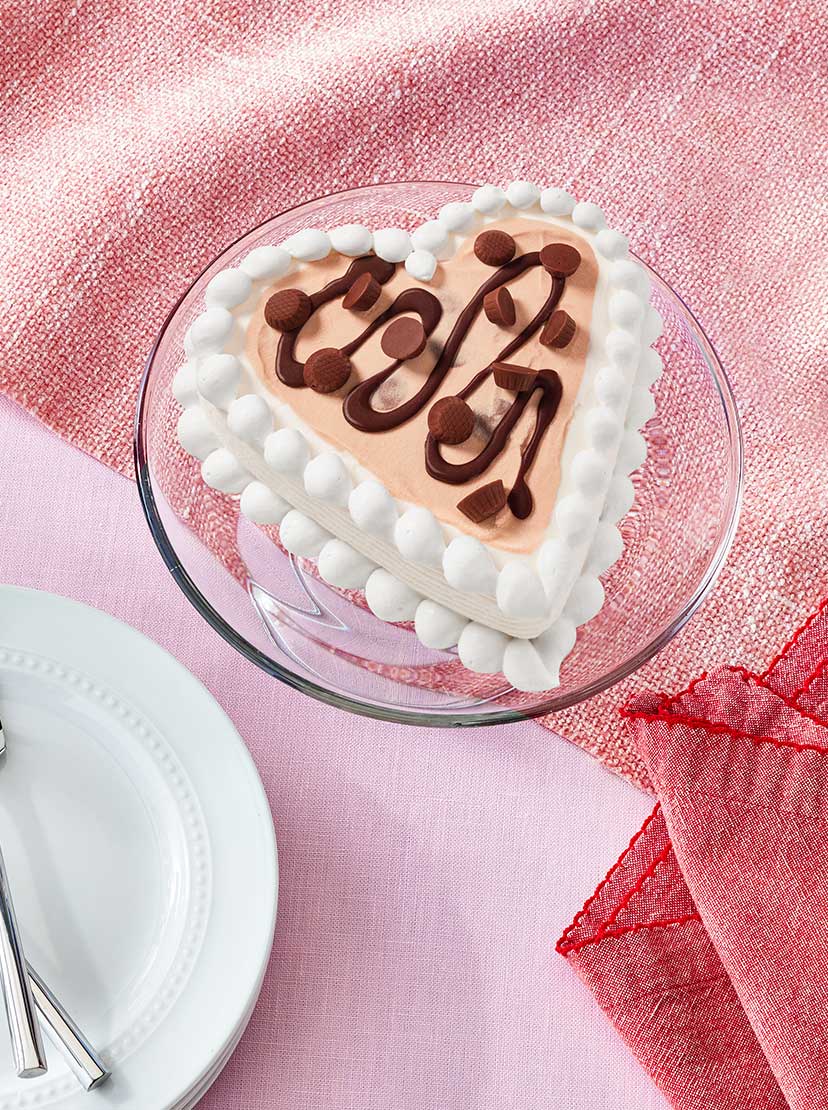 Romance is in the air . . .
. . . with peanut butter, fudge, and caramel-filled truffles in this shareable Triple Truffle BLIZZARD® Cupid Cake
Share a sweet moment of Blizzard® Cupid cake bliss with this perfectly shareable, made-for-you-and-yours, heart-shaped Triple Truffle Blizzard Cupid Cake. This heart cake is made with a layer of our iconic Triple Truffle Blizzard® treat made with three decadent truffles; peanut butter, fudge, and caramel along with chocolatey topping, a middle layer of our Triple Truffle Blend, and finally a layer of world-famous DQ® vanilla soft serve.
In a hurry? Pickup a ready made DQ® cake or a DQ®Blizzard® Cake at many of our participating stores. Planning a special occasion? Customize a cake with an image to match your occassion. Many cake designs allow you to personalize colors, add photos, and more. Orders can be picked up 24-72 hours after placed.
Make any occasion a special occasion with a DQ® Cake. Find a nearby store by clicking the link below!