DQ Signature Stackburgers
DQ® Signature StackburgersTM
Burger boredom doesn't stand a chance!
The NEW Signature Stackburger Menu is here packed with five mouth watering cheeseburgers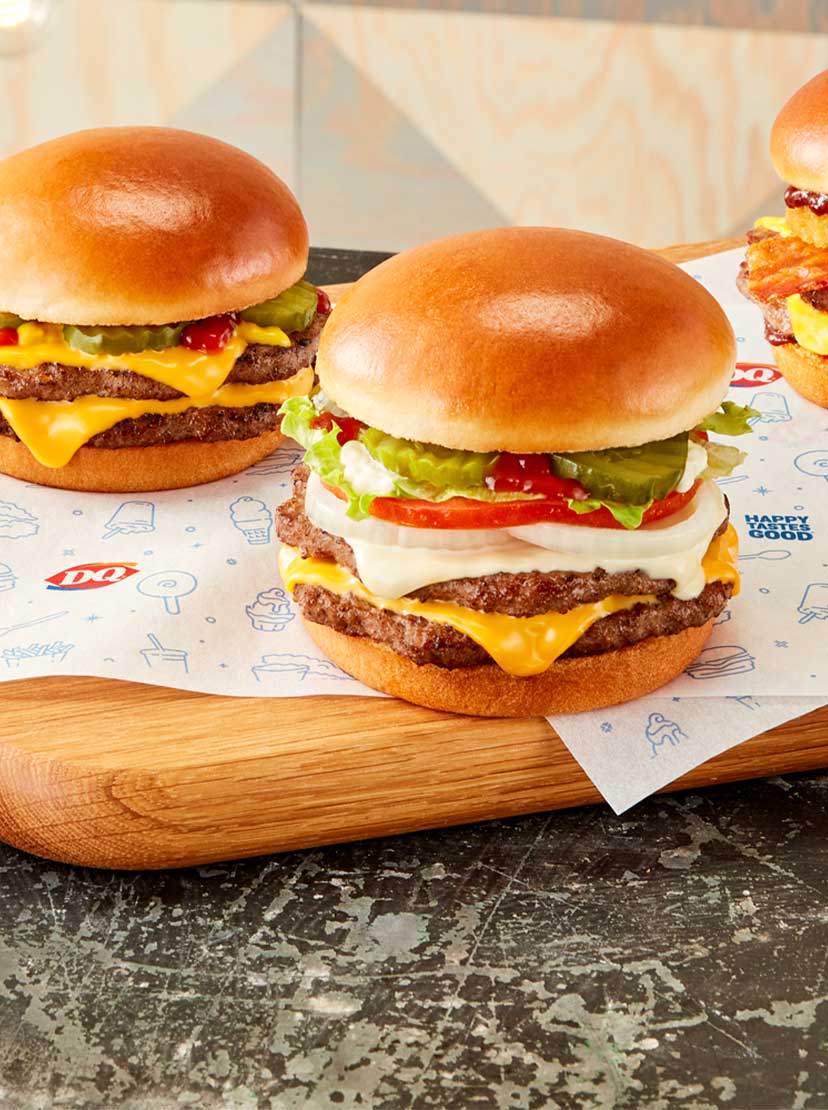 You're in for a treat! Our five mouth-wowing
Signature Stackburgers™ are made with 100% real seasoned beef and
stacked with their own signature ingredients
So no matter what you're craving, we've got a burger for that!