Dairy Queen Ltd Brazier
1212 Nevada Hwy
Treat Only
1212 Nevada Hwy
Boulder City, NV 89005-1841
TODAY'S HOURS
Store: 10:00 AM-9:30 PM
Drive-Thru: 10:00 AM-9:30 PM
TODAY'S STORE SPECIAL
DQ ORIGINAL CAKES, BLIZZARD CAKES MADE FRESH DAILY. CUSTOM CAKES AND SHEET CAKES REQUIRE 24-48 HOURS NOTICE
HOURS OF OPERATION
STORE HOURS
Saturday

10:00 AM-9:30 PM

Sunday

10:00 AM-9:00 PM

Monday

10:00 AM-9:00 PM

Tuesday

10:00 AM-9:00 PM

Wednesday

10:00 AM-9:00 PM

Thursday

10:00 AM-9:00 PM
DRIVE-THRU HOURS
Saturday

10:00 AM-9:30 PM

Sunday

10:00 AM-9:00 PM

Monday

10:00 AM-9:00 PM

Tuesday

10:00 AM-9:00 PM

Wednesday

10:00 AM-9:00 PM

Thursday

10:00 AM-9:00 PM
STORE DETAILS
AMENITIES
Restrooms Available

Credit Cards Accepted

Wheelchair Accessible

Cakes

Gift Cards

Outdoor Seating
STORE SPECIALS
FridayDQ ORIGINAL CAKES, BLIZZARD CAKES MADE FRESH DAILY. CUSTOM CAKES AND SHEET CAKES REQUIRE 24-48 HOURS NOTICE
SaturdayDILLY BARS AND BUSTER BARS MADE FRESH DAILY!
Sunday*COME CHECK OUT OUR NEW DQ BAKES FOOD MENU AND TREATS*
MondayNEW ICED COFFEE & FRAPPES
Tuesday& EVERYDAY- NOW BLENDING Orange Julius Originals & Premium Fruit Smoothies:)
WednesdayWE NOW SELL CHOCOLATE COVERED BANANAS & STRAWBERRY SHORTCAKE & A LARGER VARIETY OF CAKES!!!
ThursdayPOT SKINS, PRETZELS, BAKED SANDWICHES MADE FRESH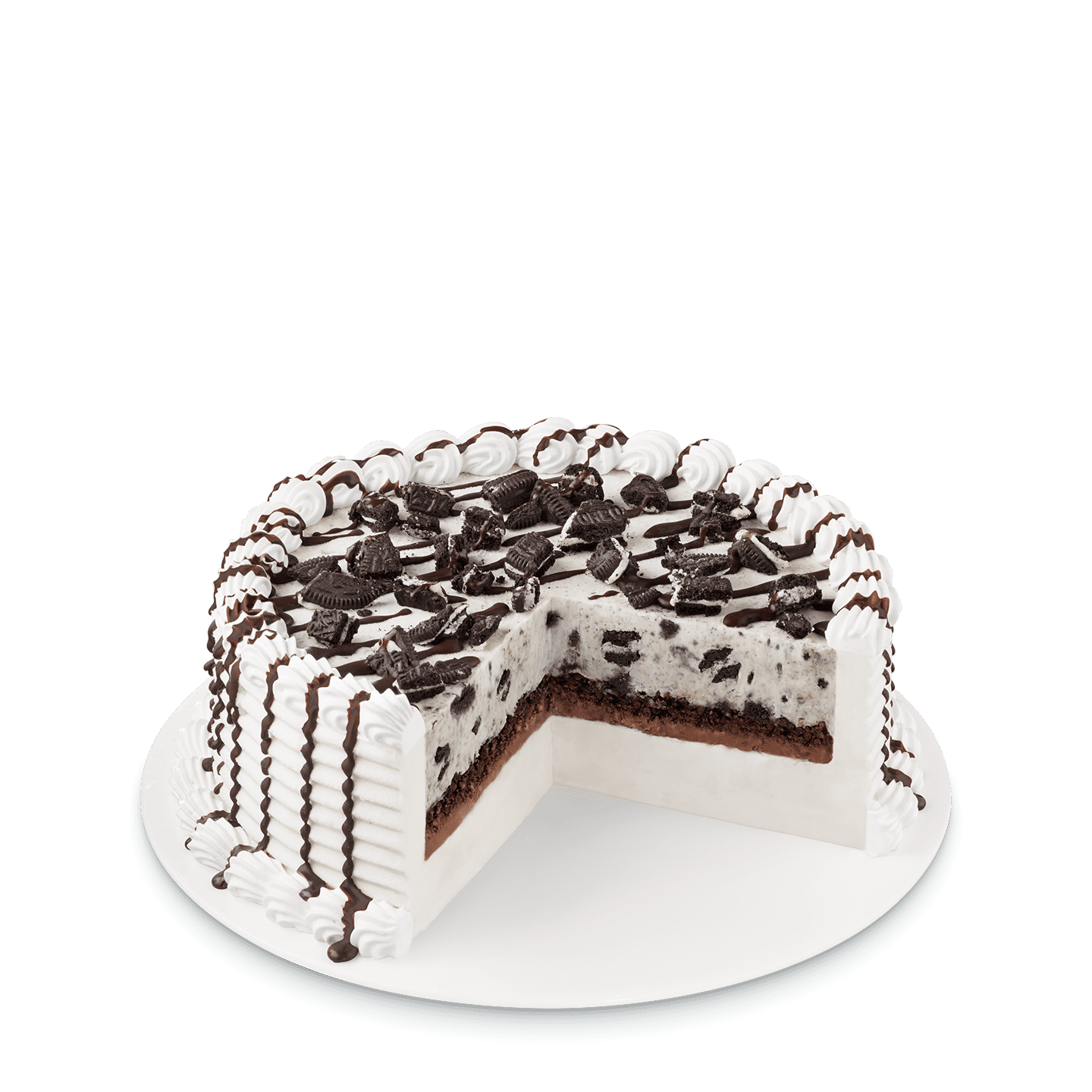 DQ® Blizzard® Cakes
Bring home an instant party. . .
. . .with one of four flavors: Oreo Cookie Blizzard® Cake, Reese's® Peanut Butter Cup Blizzard® Cake, Chocolate Chip Cookie Dough Blizzard® Cake, Choco Brownie Extreme Blizzard® Cake