Dairy Queen Store
24 S 8th St
Treat Only
24 S 8th St
Moorhead, MN 56560-2807
TODAY'S HOURS
Store: 10:00 AM-10:00 PM
TODAY'S STORE SPECIAL
Chili Dog, Chips & Medium Pop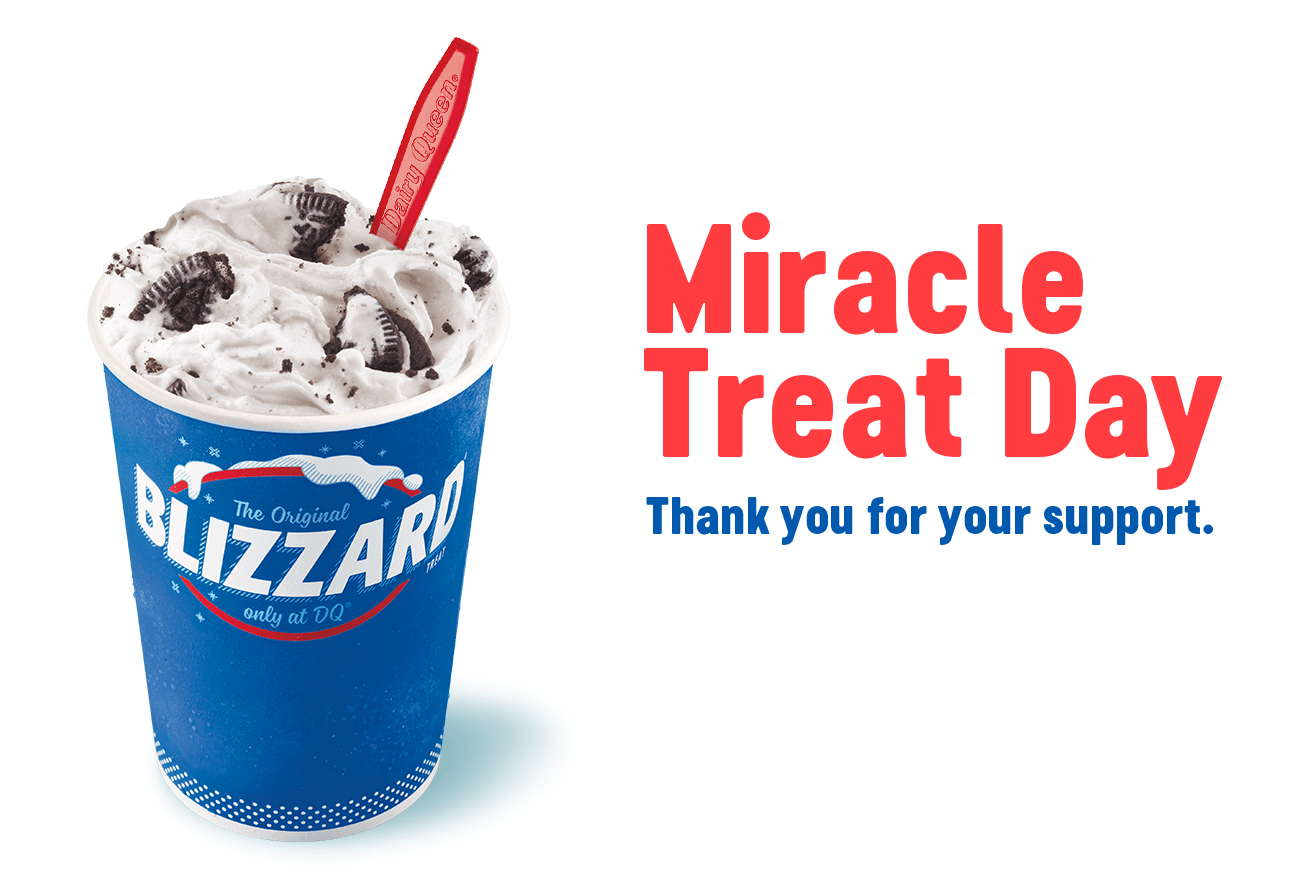 Thank you for your support.
DQ® has been a proud national sponsor of Children's Miracle Network® for 30 years raising more than $100 million for Children's Miracle Network®. When a donation is given, it stays in the community, ensuring that every dollar is helping local children.
STORE DETAILS
AMENITIES
Credit Cards Accepted

Wheelchair Accessible

Cakes

Gift Cards

Outdoor Seating

Children's Miracle Network Star Supporter
STORE SPECIALS
ThursdayChili Dog, Chips & Medium Pop
Friday2 Bar-B-Ques & Medium Malt/Shake
SaturdayCheck out our daily $ 5 Dollar Deals!
SundayEveryday Bar-B-Que & Pop or Small Polish & Pop
MondayBar-B-Que, Small 1 topping sundae & Small Pop
TuesdayPolish Sausage & Medium Malt/Shake
WednesdayHot Dog, Medium Pop & Small Blizzard