Dairy Queen Store
117 E Washington St
Treat Only
117 E Washington St
Mount Pleasant, IA 52641-1932
TODAY'S HOURS
Store: 12:00 PM-9:00 PM
Drive-Thru: 12:00 PM-9:00 PM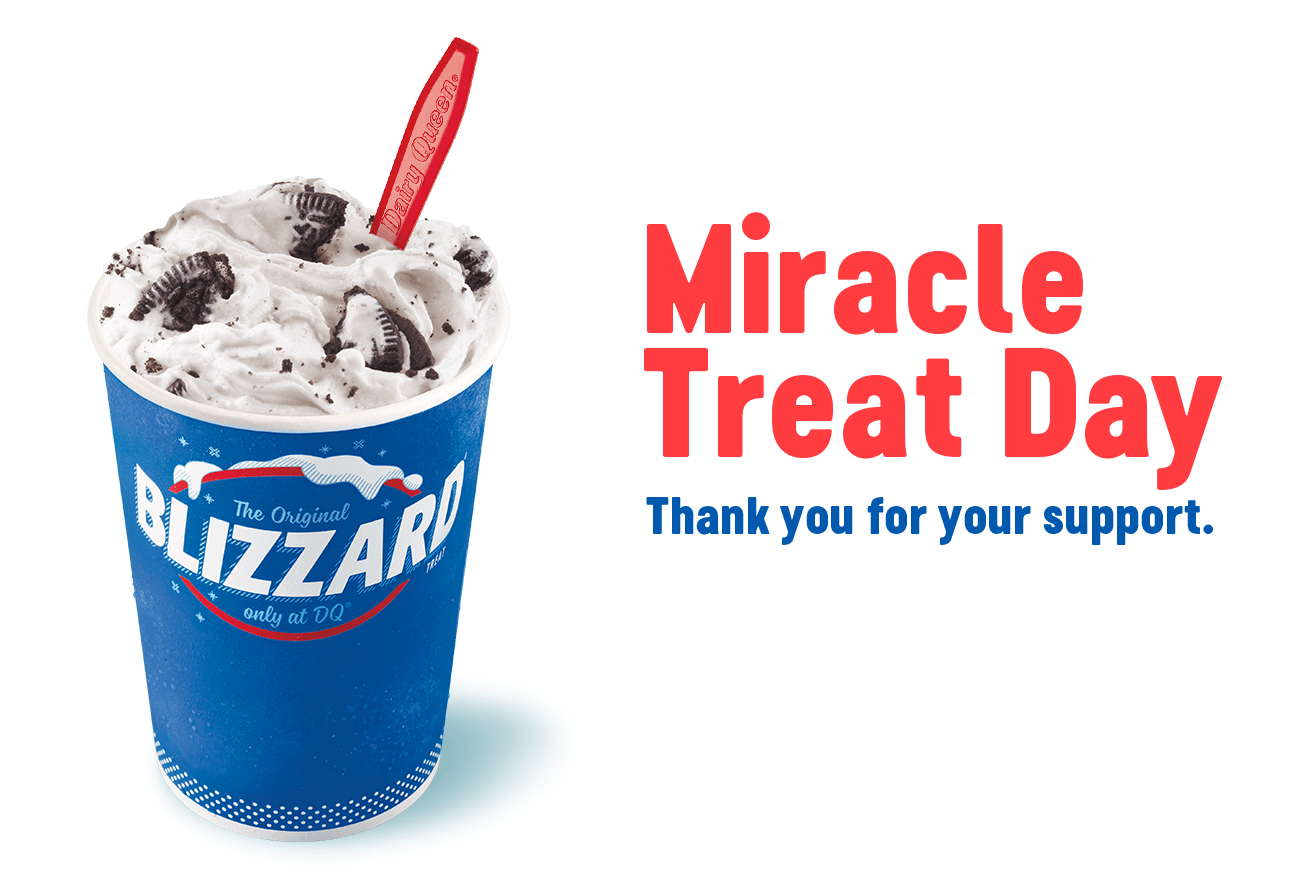 Thank you for your support.
DQ® has been a proud national sponsor of Children's Miracle Network® for 30 years raising more than $100 million for Children's Miracle Network®. When a donation is given, it stays in the community, ensuring that every dollar is helping local children.
STORE DETAILS
AMENITIES
Cakes

Outdoor Seating

Children's Miracle Network Star Supporter
STORE SPECIALS
SundayWe don't have burgers or any other foods like the DQ website shows, but we can make your old and new favorite ice cream treats. Just ask us!
MondayOrder your ice cream cake at least 2 days in advance... we make Blizzard cakes and personalized cakes.