Dairy Queen Store
2761 Marietta Hwy
Treat Only
2761 Marietta Hwy
Canton, GA 30114-3957
TODAY'S HOURS
Store: 11:30AM-9:00PM
TODAY'S STORE SPECIAL
Call for custom cakes but we also have a few available for those last minute pick ups!
Delivery Providers Available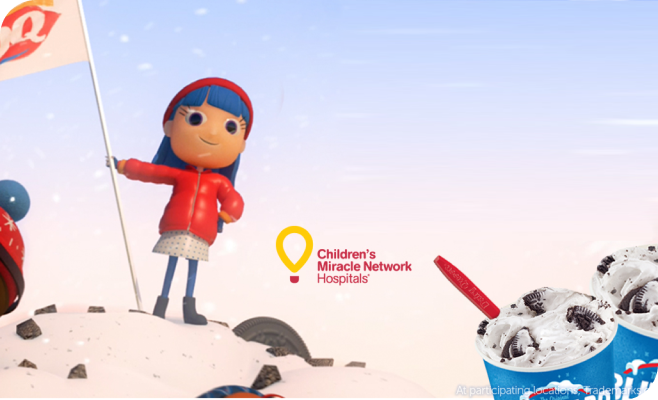 Give hope and healing to local children
DQ® has been a proud national sponsor of Children's Miracle Network® for 30 years raising more than $100 million for Children's Miracle Network®. When a donation is given, it stays in the community, ensuring that every dollar is helping local children.