Download the Dairy Queen® App: Weekly Deals, Rewards & More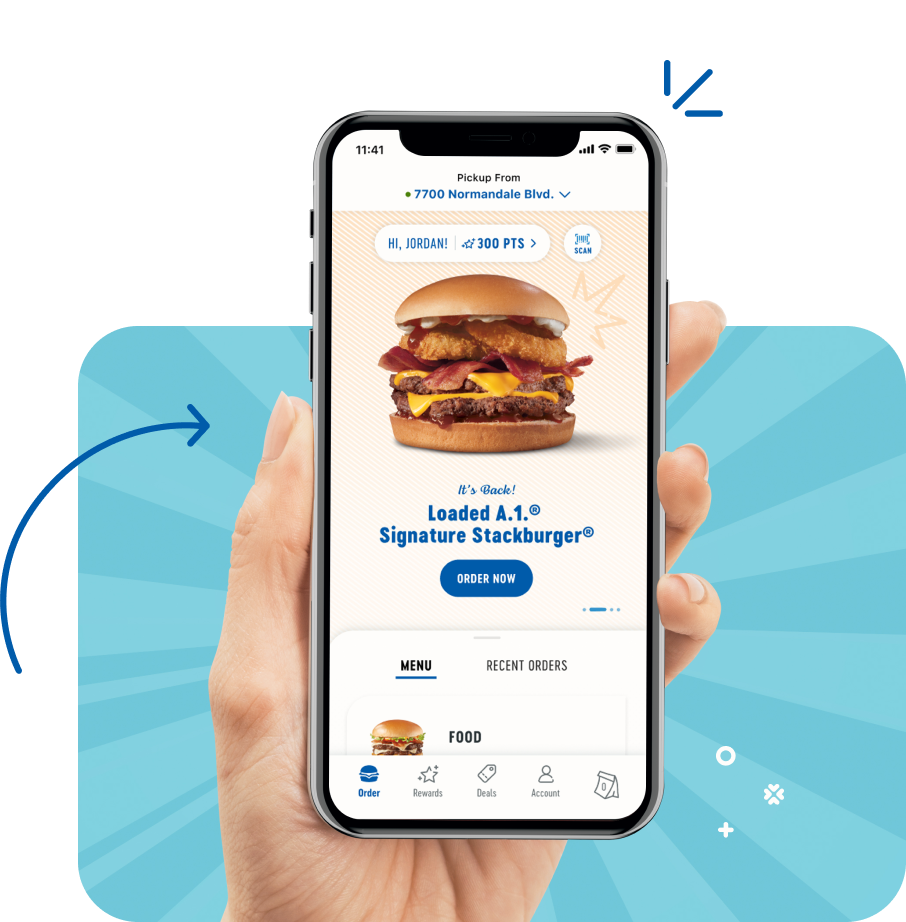 Click and You're Done.
One-click reordering!
Enjoy easy ordering and fast one-click reordering at participating locations with the DQ® App.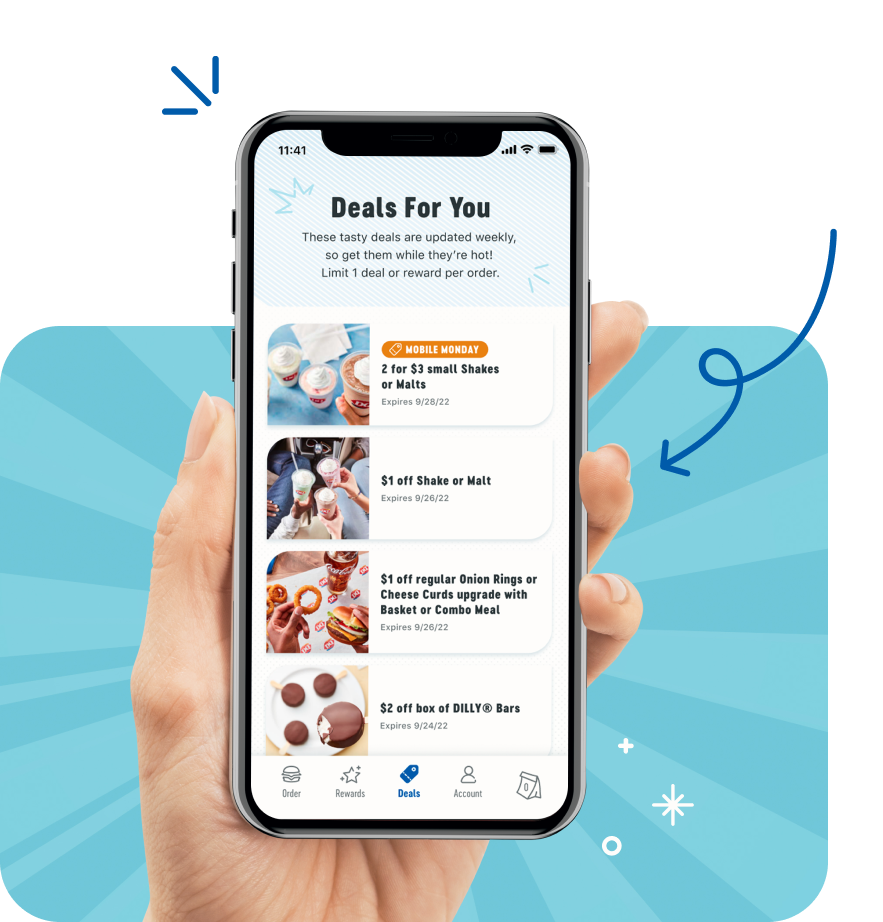 Weekly Deals That Are a Big Deal.
Create an account today!
Enjoy exclusive weekly deals and never miss a deal on your fave menu items. All you have to do is create an account today!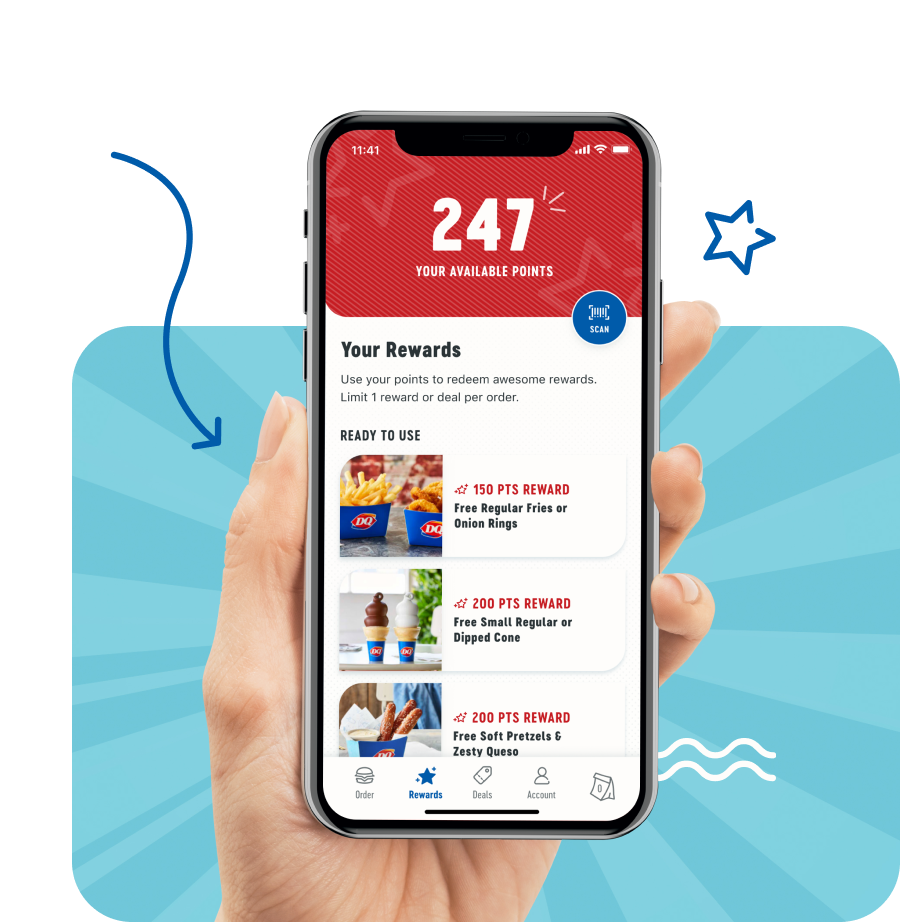 The Icing on the Cake? Rewards!
Earn points and redeem!
Sign into your account to place an order with the DQ® App or scan your phone at the register to earn points on your fave eats and treats at participating locations. Then, simply redeem them for delicious rewards.
Download the DQ® App today!

We Did it Thanks To You!
DQ® Rewards has been recognized as one of America's Best Loyalty Programs 2023 by Newsweek and Statista.