Custom Cakes from Dairy Queen® - Build One Now!
Enjoy layers of celebration with a DQ® Cake
Any occasion is a happy occasion with a DQ® Cake
Order Now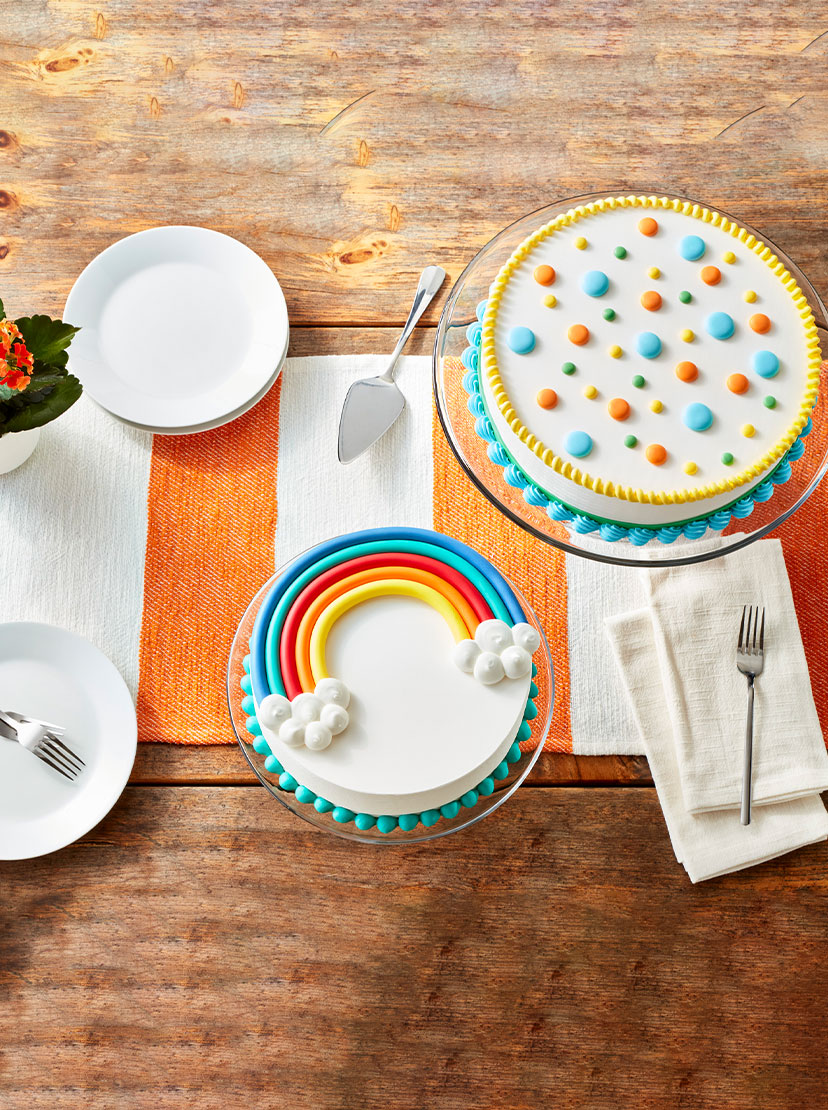 Here for your next holiday soiree.
'Tis the season for festive gatherings and spending time with our favorite people. While we're all for spreading holiday joy through quality time together, the fear of showing up empty-handed is legit. Whatever you spend hours baking will no doubt be graciously consumed, but showing up with a DQ® Candy Cane Chill Blizzard® Cake is sure to unleash unbridled excitement.

This cake is so special we only make it for a limited time each year. The base of the cake may look familiar if you've sampled our legendary cakes before, with its drool-worthy fudge and crunch center between vanilla soft serve layers.

The top layer is where your favorite holiday flavors shine. A combination of candy cane pieces and choco chunks mixed in with our creamy soft serve delivers a taste of holly-jolly magic in every bite.

Order ahead online to help keep your holiday festivities on schedule or stop by your local DQ® restaurant and pickup a ready made DQ® cake or a DQ® Blizzard® Cake.